UAA Scholarships
DeVore Freedom of Flight Scholarship
Opens: April 1, 2022
The DeVore Freedom of Flight Scholarship offers college students an opportunity for initial flight training at schools with FAA Part 141 flight schools.

The Freedom of Flight Scholarship was established to honor Dr. DeVore for his contributions to aviation at the local and national levels. His interests have been in promoting aviation education for our youth and providing them with opportunities to enter into dynamic and rewarding careers in aviation. In September 2001, Dr. DeVore completed a solo flight in a single-engine aircraft that circumnavigated the contiguous 48 states; landing at 40 airports in 36 states to promote aviation scholarships.

Award Amount: $1,000
At least one $1,000 scholarship will be awarded annually.

2022 Deadline: June 30, 2022

Scholarship Criteria:
1. Open to students entering undergraduate students in a collegiate aviation program entering Freshman, Sophomore, Junior, Senior, or graduate program.
2. Must be admitted, and must be enrolled at the time the award is dispersed, to a University Aviation Association member institution with a Part 141 approved program. Community college and university applicants are encouraged.
3. Must be admitted to, and undertaking, an aviation-related major.
4. A minimum of 3.0 overall GPA on a 4.0 GPA scale.
5. Essay demonstrating a love of aviation and a commitment to flight training (250-750 words).
6. Extracurricular involvement/community involvement may be considered.
7. Recommendation letter from a faculty member from a UAA member institution supporting the candidate's application for this scholarship. Students entering a collegiate Part 141 program as a Freshman may use letters from other sources.

2021 Winners will be announced at the UAA's Annual Collegiate Aviation Conference & Expo to be held October 6-8, 2021 in Memphis, TN.

Any questions, contact Laura Swanson at 901-563-0505 or lswanson@uaa.aero.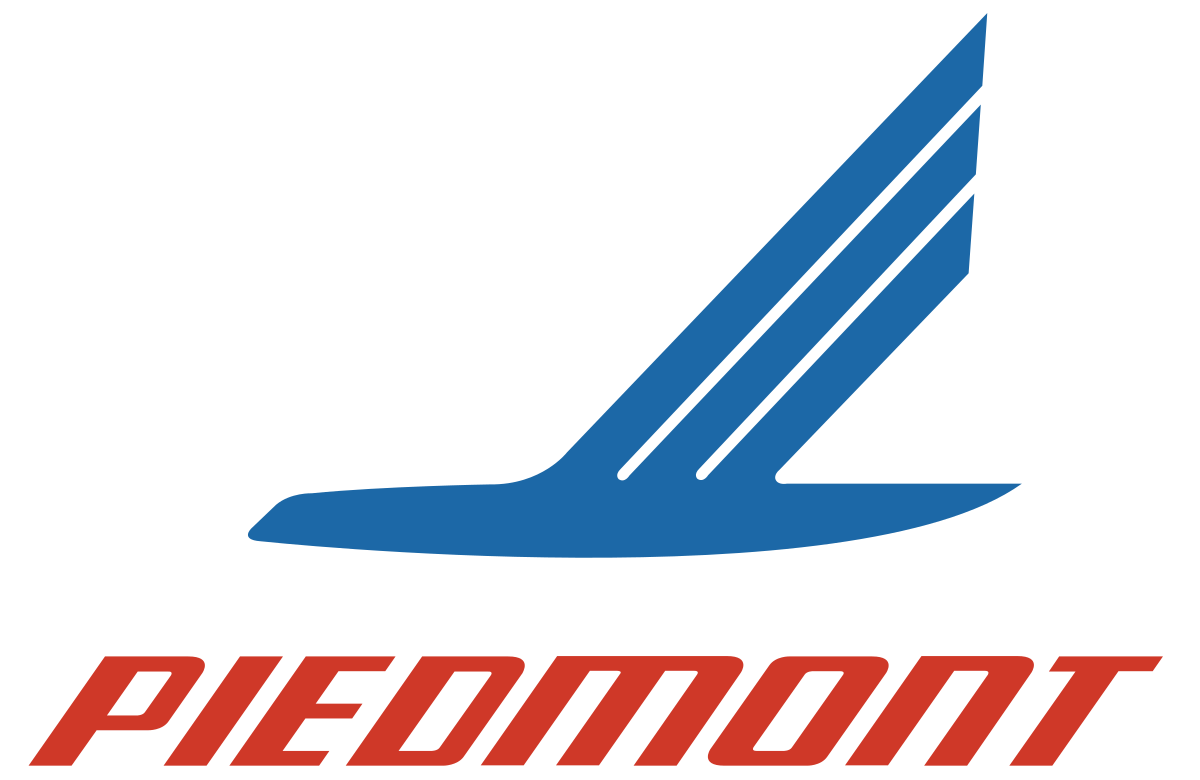 Piedmont Airlines Scholarship for Flight Training
Sponsored by Piedmont Airlines
Opens: April 1, 2022

Description:
Aims to provide financial support for men and women pursuing a future in aviation. The scholarship will provide opportunities to emerging aviation professionals to achieve their academic goals and contribute their talents to the aviation industry. Piedmont Airlines will award a $3,000 educational scholarship to one qualified student of a UAA member university this year. Becoming a pilot can be expensive. And Piedmont Airlines wants to help by providing one deserving university student with a $3,000 scholarship through UAA.

Scholarship Criteria To earn the scholarship, applicants must meet the following requirements: - A US resident - At least 18 years of age at the date of application - Enrolled in a University Aviation Association member institution at the time of application - Hold a current FAA private pilot certificate - Must be pursuing an instrument, multi-engine, or commercial pilot rating - Must be supported by an official recommendation letter from faculty - Be developing skills that will lead to a career as a professional airline pilot

Joseph Frasca Excellence in Aviation Scholarship
Sponsored by Frasca
Opens: April 1, 2022

Description:
The Frasca family established this scholarship through the University Aviation Association (UAA) in the name of their son, Joseph Frasca. Joseph excelled as an undergraduate aviation student earning a reputation as a dedicated and competent scholar. His tireless efforts to promote and support aviation resulted in significant worldwide contributions to the industry and his abilities as an aerobatic pilot and ambassador of aviation provided many hours of enjoyment to thousands of people. He was indefatigable in reaching the highest standards of performance and achievement in every challenge he faced.
Aim of Scholarship: The Joseph Frasca Excellence in Aviation Scholarship was established through the University Aviation Association to encourage others to reach the highest level of achievement in their aviation studies and awards $2,000. It is bestowed upon those who demonstrate a commitment and devotion to aviation in the tradition of Joseph Frasca.
Eligibility Criteria Required - Evidence of excellence in activities, studies, events, organizations, etc., related to aviation. - Minimum of a 3.0 overall grade point average. - Federal Aviation Administration certification/qualifications in either aviation maintenance or flight. - Membership in at least one Aviation organization such as Alpha Eta Rho, NIFA Flying Team, Experimental Aircraft Association, Warbirds of America, etc. - Involvement in Aviation activities, projects, events, etc., which will demonstrate an interest and an enthusiasm for aviation. - Must be a junior or senior currently enrolled in a University Aviation Association (UAA) member institution. If you cannot obtain your UAA member institution number locally, please call UAA at (901)-563-0505 or email them at
hello@uaa.aero
. - Completed application form, essay and letter of reference.
Preferred - Demonstrated interest or experience in aviation simulation. - Demonstrated interest or experience in aircraft restoration. - Demonstrated interest or experience in aerobatics. - Work experience in aviation. - Work experience while in school. - Financial need.
Application Instructions 1. Joe Frasca Excellence in Aviation Scholarship Application. 2. A BRIEF ESSAY. 3. Academic transcript from the UAA member institution you are now attending. 4. FAA certificates (either A&P or Flight-related) copies only (originals are not required in this case). 5. One letter of reference. 6. Additional documentation as required supporting financial need, and other items.
Eugene S. Kropf Scholarship
Opens: April 1, 2022
Description:
The University Aviation Association annually awards a $500 scholarship to applicants who are enrolled in an aviation-related curriculum at a UAA member college or university and have achieved sophomore status at the institution. Awards will be made to U.S. citizens without regard to gender, race, religion, or national origin. Known as "The Red Baron," Gene Kropf was public affairs officer of the Western Region of the Federal Aviation Administration, member of Governor Ronald Reagan's Task Force on Aerospace-Aviation Education, member of FAA, and long time supporter of aviation education and breaking down barriers and obstacles confronting aviation education programs. Kropf served as the president of UAA from 1952-1953, and president of Alpha Eta Rho from 1965-1981.
Candidate Requirements: Applicant must be a U.S. citizen. Applicant must be enrolled in and plan to continue a college curriculum leading to a two-year, four-year, or post-graduate degree in the field of aviation. Proof of enrollment must be provided prior to distribution of award. At the time of application, the applicant must be officially enrolled in a UAA member institution in an aviation-related program. Member must have completed 30 or more credit hours (or the equivalent for Sophomore status) at the UAA institution and must include the institution's UAA number with the application. No exceptions to this criterion. Credits must have been completed and on your transcript at the time of application. Applicant must have a cumulative undergraduate grade point average of 3.0 or above on a 4.0 scale. Upon submitting a scholarship application, an unofficial transcript from the applicant's college or university is acceptable and must be included. After an award recipient is selected, the proposed recipient will be asked to provide an official transcript prior to award distribution. The completed application must be accompanied by a 250-word typed, double-spaced paper on "How Can I Improve Aviation Education". Please be direct and focused on the topic. The completed application and required documents must be RECEIVED no later than JUNE 30 to be considered for the scholarship.
Paul A. Whelan Scholarship
Opens: April 1, 2022
Description:
In the memory of an exemplary aviation educator, the Paul A. Whelan Scholarship was initiated by his family under the auspices of the University Aviation Association (UAA). The Paul A. Whelan Scholarship Fund supports men and women pursuing a future in aviation and/or space-related fields. The scholarship will provide opportunities to emerging aviation professionals to achieve their academic goals and contribute their talents to the aviation industry. Dr. Whelan exemplified leadership in aviation throughout his life. He served 25 years as an Air Force aviator and retired as a colonel after a career that included combat service in Korea and Vietnam for which he received the Distinguished Flying Cross, the Bronze Star and the Air Medal. In addition to flying, he was a professor of history at the U. S. Air Force Academy, chair of the Air Force Institute of Technology history department and on staff at the Air War College. In his own academic career, Dr. Whelan earned his bachelor's degree from Holy Cross College, his master's from the University of Tennessee, and his doctorate in history from St. Louis University. Upon his Air Force retirement, Dr. Whelan's commitment to give back to the academic community led him to positions as dean of Spring Hill College, president of Lewis University, Vice President of Parks College of St. Louis University, and dean of national transportation at Dowling College. During his academic tenure, he served on the Federal Aviation Administration's Airway Science Curriculum Committee and as first chair of the Council on Aviation Accreditation. Dr. Whelan's lifelong involvement in aviation education earned him recognition from his peers including the National Aeronautic Association Brewer Trophy, the Gold Circle Award and the UAA Wheatley Award. In addition, Dr. Whelan was extensively involved in his giving service to his community and to his church. To continue this legacy, Dr. Whelan's wife Pat, 12 children and their spouses and 38 grandchildren commissioned this scholarship.
Requirements: 1. U. S. Citizen 2. Sophomore, Junior, Senior or Graduate Student 3. Must be enrolled at a University Aviation Association member institution in an aviation or space-related major. Community College, college and university applicants encouraged. 4. 2.5 overall GPA and 3.0 GPA in Aviation Major coursework 5. Demonstrates a love of aviation. 6. Demonstrates leadership. 7. Demonstrates extracurricular involvement/community involvement
PREFERRED 1. FAA certification as a pilot or mechanic. 2. Former military service or current military service via active duty, the ROTC, the Air National Guard or Reserves while in school. 3. Membership in an aviation-related association or professional group such as the UAA.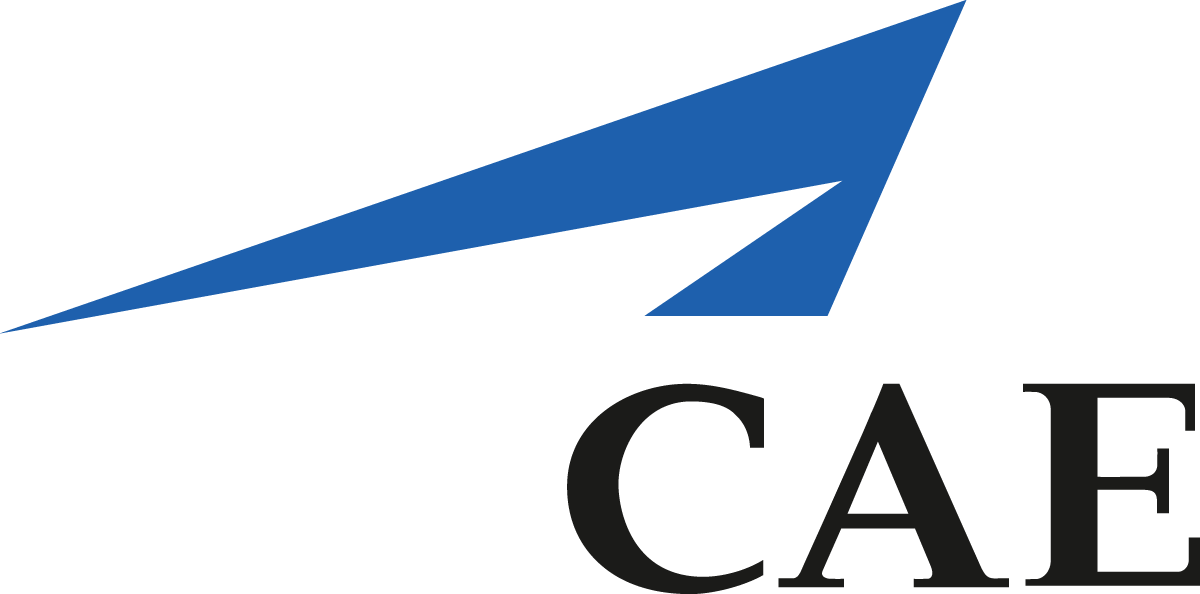 CAE Entry Level Jet Scholarship
Sponsored by CAE
Opens: April 1, 2022
Description:
General Description of the Scholarship CAE, a worldwide leader in training for the civil aviation, defense and security and health care markets, will award up to FOUR entry level corporate jet aircraft training scholarships in 2021. These scholarships will be awarded to four different students from, or recent graduates of, University Aviation Association member institutions. The aims of the scholarship are to (1) Provide additional industry-based training opportunities for university aviation students (2) Broaden the awareness of corporate aviation career paths among university aviation students. The scholarship will include initial training in an entry-level corporate jet (the type of aircraft subject to schedule availability) resulting in a type rating upon successful completion of the course. The applicant is responsible for all travel and housing-related costs during the training.
Scholarship Criteria (1) Applicants must be candidates for or have received an aviation-related Baccalaureate Degree from a University Aviation Association member institution. (2) Current students must be graduating by May 2021 or must not have graduated with a Baccalaureate Degree more than two years before May 2021 (3) Applicants must have a minimum of 2.50 on a 4.0 scale overall cumulative grade point average. (4) Applicants must possess a current 1st class medical, commercial Pilot License with a multi-engine and instrument rating, and a Certified Flight Instructor rating with instrument airplane endorsement. (5) Applicants must have flown a minimum of 50 hours PIC or SIC within the previous 12 months. (6) Applicants must have a minimum of 50 hours of multi-engine time. (7) Applicants must be available for training during June, July, or August 2021 and must pay for their travel to CAE at DFW Airport, Texas, or another CAE facility, as needed. Recipients of this scholarship will be trained together as a crew of two on any entry-level corporate jet. (8) Applicants must demonstrate an interest in corporate or business aviation by writing a 250-word essay on how this scholarship will fit into their plans to enter corporate/business aviation. This essay must demonstrate how the applicant will use the CAE SimuFlite Scholarship to pursue a flight-related career. (Tip: have a friend or professional double-check your essay and application for grammatical errors.)
CAE Entry Level Jet Scholarship Submission Requirements: (1) Completed application (2) Transcript showing latest grade point average and graduation date (if applicant is an alumnus.) (3) 250-word essay describing your interest in corporate and business aviation, as noted above. (4) FAA certificates, including 1st class medical (5) Two letters of recommendation. (6) Resume (7) All applications must be recommended in writing by the UAA institution that the applicant now attends or has recently graduated. A letter or email message to University Aviation Association (hello@uaa.aero) from the UAA institutional representative (department chair, or other administrator, or faculty member) is acceptable. (8) No more than four applicants may be recommended from any one institution. *Note: Logbook required at time of training if you are a scholarship recipient.
Collegiate Aviation Scholarship Listing
The Collegiate Aviation Scholarship Listing consolidates the publicly available information concerning collegiate aviation scholarships. The publication describes how to obtain applications for more than 700 aviation scholarship awards with a total value in excess of one million dollars. The recently-released 13th edition is available for purchase in the UAA Online Bookstore.