Exhibitor Information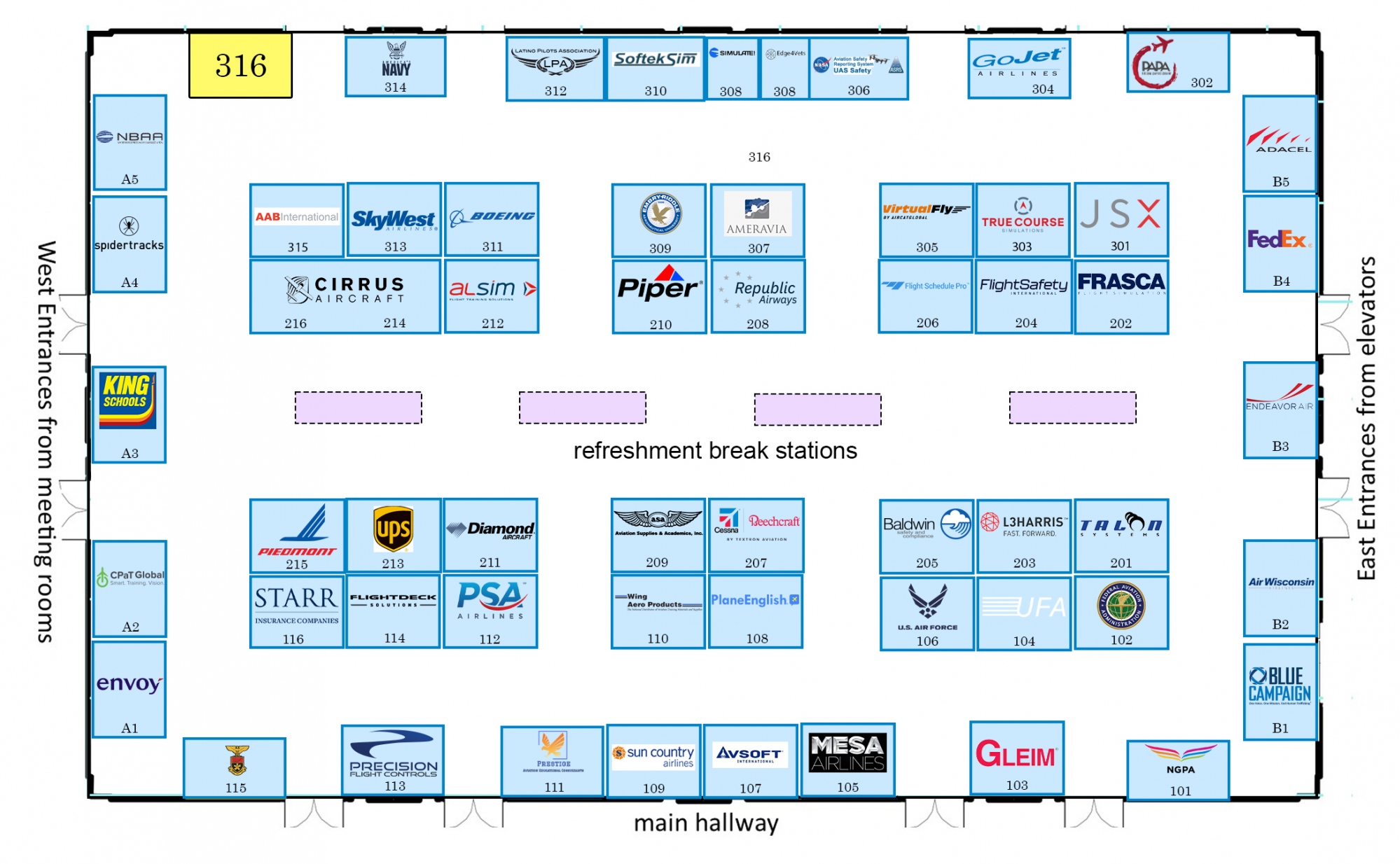 The annual collegiate aviation conference is the premier gathering place for college and university educators and showcases programs focusing on the collegiate aviation industry. It includes presentations from government agencies and university professionals, research-based programs, safety professionals, and those committed to best practices in aviation education in the college and university environment. Attendees include university administrators, professors, faculty, and students from across the disciplines of flight, aviation maintenance, ATC, dispatch, maintenance management, avionics, engineering, safety, unmanned aerial systems, airline and airport management.

This conference is a tremendous opportunity for you to meet and reach out to leaders who are at the forefront of improving the quality of aviation education. Exhibitors and participants will have the chance to network during the three-day event. The conference is held October 5-7, 2022 at the Antlers Hotel in Colorado Springs, CO. Exhibitor registration deadline July 1, 2022 or earlier if sold out.
Exhibitor Benefits
Expected attendance: 300+ attendees and 100 Alpha Eta Rho students Friday, October 7
One(1) exhibitor booth with skirted table and chair, no carpet ordering, plus low-cost drayage
A total of 2 exhibitor badges for booth attendees
An electronic copy of the conference attendees list after the conference
Company name listed on the conference website
Company name and logo listed in the conference program
Opportunity to advertise in the conference program
Limited sponsorship opportunities are still available at several levels
Move - In / Setup
The move-in is Wednesday, October 5, noon - 6:00 pm and Thursday, October 6, 7:00 am - 7:30 am.
*The opening reception is Wednesday night at 5:00 pm.
Conference Exhibit Hours
Thursday, October 6, 9:00 am - 4:00 pm & Friday, October 7, 9:00 am - 3:00 pm
Dismantling / Move - Out
The closing reception is on Friday night 4:00 - 4:45 pm. Move out is Friday, October 7, 3:00 pm - midnight.
*Please respect the Exhibit Schedule and do not dismantle exhibit prior to the final closing of the Exhibit Hall. Exhibit Hall must be completely dismantled by Friday, October 7, 2022. Sim storage available for shippers.

Any Questions?
Contact Laura Swanson at lswanson@uaa.aero • 901-563-0505

Click HERE to register as an exhibitor

Digital Registration Form