Products
Collegiate Aviation Guide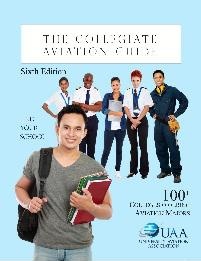 The "Collegiate Aviation Guide" is published annually by the University Aviation Association and available in print and via PDF. The Guide is a directory of education departments in the U.S., Puerto Rico and Canada that offer academic degrees and/or majors in aviation.
The intent of the Guide is to serve as a reference to prospective college students, both undergraduate and graduate, as well as educators, and industry and government personnel. For high school students and parents in search of a college or university, we suggest using the Guide as an initial screening device to identify those institutions and locales that are appropriate for the student's educational goals and individual needs.
Collegiate Aviation Review--International - Subscribe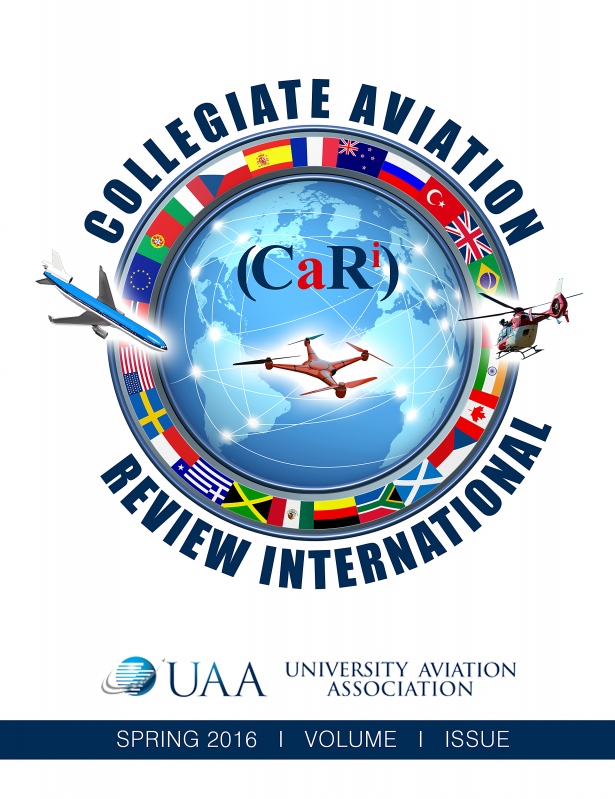 The "Collegiate Aviation Review--International" is published by the University Aviation Association and distributed via PDF download. Papers published in this volume were selected from submissions that were subjected to a blind peer review process. Members can access back issues of the Collegiate Aviation Review at no cost from the Members Only page.
Collegiate Aviation Scholarship Listing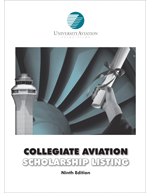 Tenth Edition. A listing of various types of financial aid, methods for applying for general purpose aid and a listing of aviation scholarships arranged by broad classification. Contacts and details for more than 700 aviation scholarships are listed.
Internship Guidelines (1999)
A guidebook for students, institutions and employees on typical characteristics and requirements of successful aviation internship programs including a detailed appendix with sample forms. This archival publication is FREE TO MEMBERS in the Member Library.
Ideas for Working with K-12
IDEAS FOR WORKING WITH ELEMENTARY AND SECONDARY EDUCATION (1997). A summary of the University Aviation Association (UAA) Education Committee Forum held at the Fall Education Conference, Dallas, Texas, in September 1997 where nine speakers shared ideas for aviation education activities for K-12. This archival publication is FREE TO MEMBERS in the Member Library.
Membership Dues
Institutional Membership Dues
Now covers two individuals from the same institution.
Individual Professional Membership Dues
Corporate Membership Dues
A Corporate Membership covers two individuals.
Individual Associate Membership Dues
High School Institution Membership Dues