Internship
AIRPORT INTERN
Minot, ND - The Minot International Airport (MOT) is seeking a full-time intern for summer 2017. The internship is open to rising juniors and seniors currently enrolled in a collegiate Aviation Management degree program, or recent graduates thereof. The internship will last approximately 12 weeks with flexible start and end dates to coincide with semester schedules. The selected candidate will be exposed to airport administration, airport operations, facilities management, and more. Compensation is $15.00/hour.
Qualified candidates will possess a strong work ethic, the initiative to carry out assignments without direct supervision, and good written and oral communication skills. Ideal candidates will possess a pilot's license, knowledge of FAR Part 139 Certification of Airport requirements, and familiarity with 49 CFR Part 1542 Airport Security. If selected, the candidate must be able to pass a pre-employment fingerprint-based background check.
For more information, please visit www.motairport.com or call 701-857-4725. Applications can be submitted online at
http://www.minotnd.org/Jobs.aspx
.
Deadline for submission is March 31, 2017
.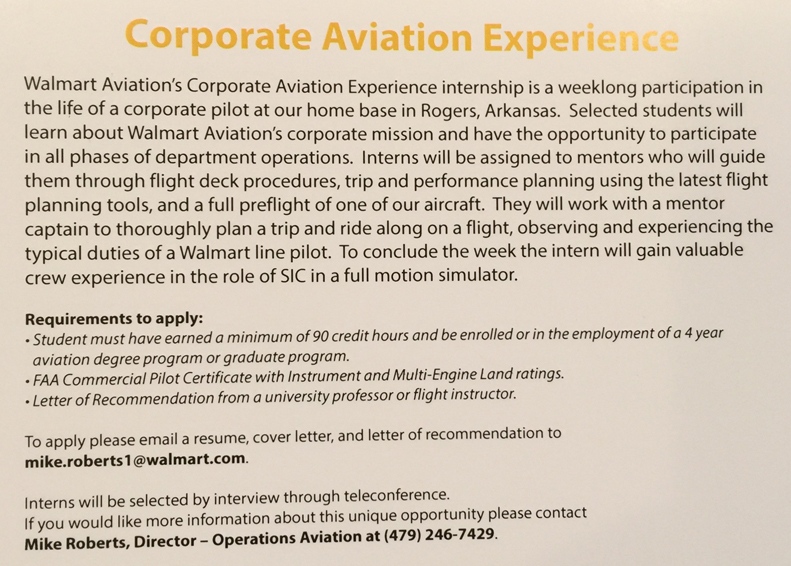 Airports Council International - North America
ACI-NA, a trade association representing the interest of North America Airports, has developed an airport internship page that serves as a repository for airport specific internships. As internship deadlines are quickly approaching, we hope you can inform your students at your earliest convenience. The page will continue to be updated as we receive more internship postings from airports.
http://www.aci-na.org/content/view-internships